Fieros came from GM with a 97 hp 4 cylinder and a 140 hp V6. 30 years ago, that was decent power for the other cars on the road, but now there are a lot more options to give the Fiero more power.
While Fieroguru Performance LLC has done extensive work on 3.4L pushrod, 3.4 TDC, 3800SC, 4.5 Cadillac, 4.9 Cadillac, 4.3 CPI, SBC (carbed & EFI with gm and aftermarket ecms), and LS4s, most of the swaps we have performed for customers or as part of our ongoing R&D efforts have been largely V8 focused. You can see the details of these various swaps in the Engine Swap section.
Our current R&D efforts are focused on expanding our product offerings for the LS4/F40 swaps. Below are the engine parts we currently offer.
LS4 Starter Mount: $95
The LS4 engine does not have a starter provision as its starter was mounted on the factory 4T65e-hd. When you use the LS4 with a non-stock transmission, you will need a method of mounting the starter.
This bracket uses the bolt hole locations from the GM Metric bellhousing pattern to attach to the LS4. It uses the stock LS4 starter and places it in the stock LS4 location.
The normal application for this bracket is the LS4/F40 combination, but I have also made them for use with the F23 and several longitudinal transmissions. Contact me for special applications before ordering.
Notes:
Installing this bracket requires some clearance work and notching to the bellhousing. This work can be done with basic tools.
The service of machining the bellhousing for the LS4 starter bracket is also offered, which requires shipping the bellhousing half of the transmission case to me. Please contact for pricing of this service if you are interested.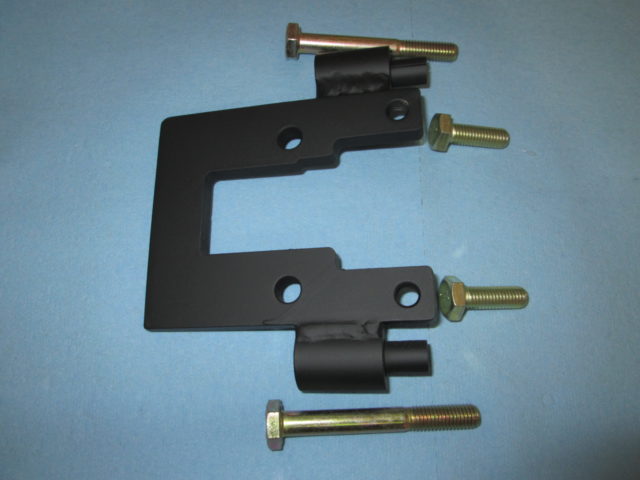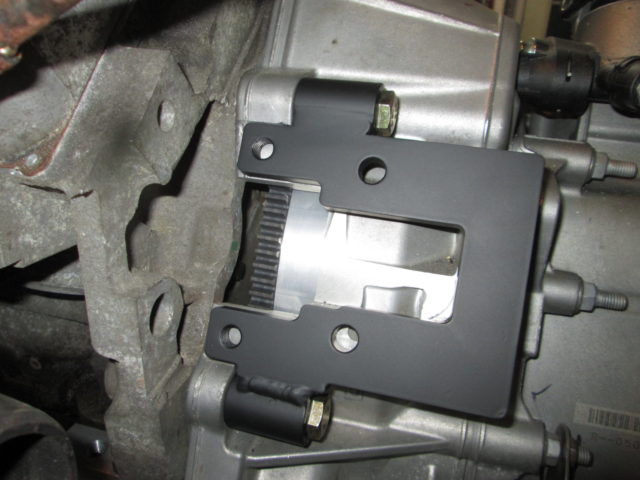 LS4 Alternator Mount – No A/C & W/ Electric Water Pump: $195
This alternator kit is designed to use the stock LS4 harmonic balancer and positions the stock LS4 alternator down where the stock A/C compressor was mounted. This kit was designed to be used with an electric water pump and will clear the LSx Coolant Housing that is currently under development.
Kit Includes:
2 Aluminum Mounting Brackets with 3 stainless steel button head bolt
1 Tensioner with stainless steel button head bolt
1 6-rib Serpentine Belt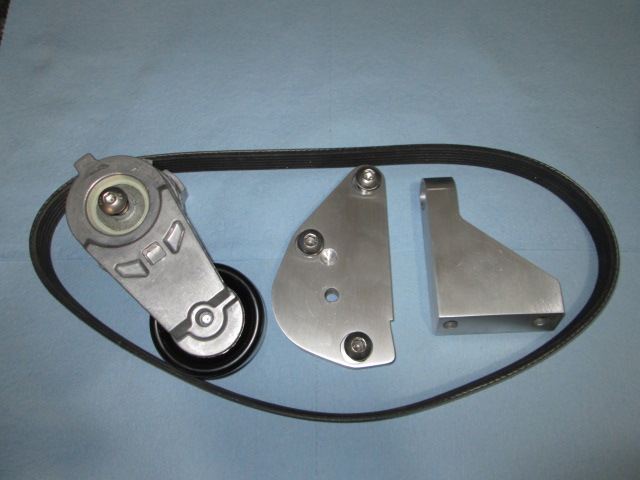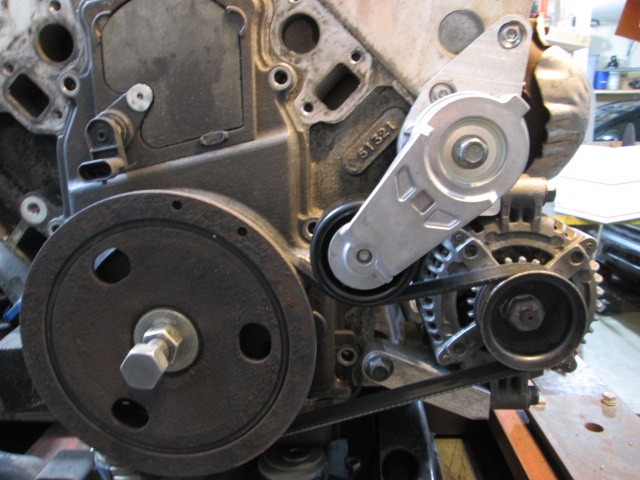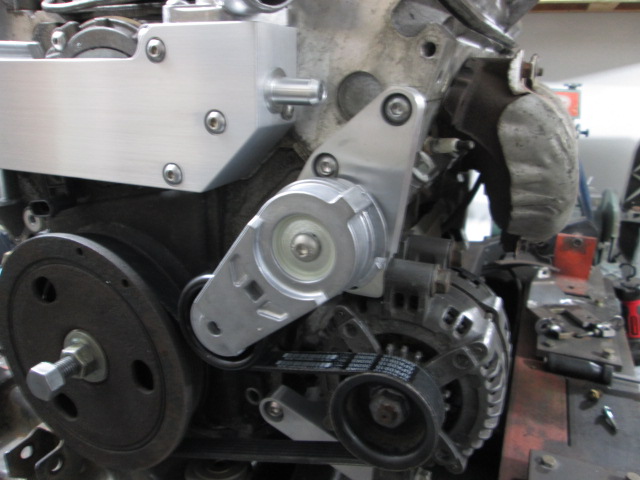 LS4 Multi-port Oil Bypass Plate: $55
This plate replaces the stock LS4 oil bypass cover and has threaded ports to allow relocting the LS4 Oil Pressure Sending Unit (OPSU) off the valley plate and down by the oil filter. This is needed if you are going to do an intake manifold swap. It also has two 1/4″ NPT ports. One of these is needed for the stock Fiero oil pressure sender to run the stock analog gauges. The second one can be used for another purpose (like oil feed for turbo).
The plate ships with mounting bolts and a new gasket.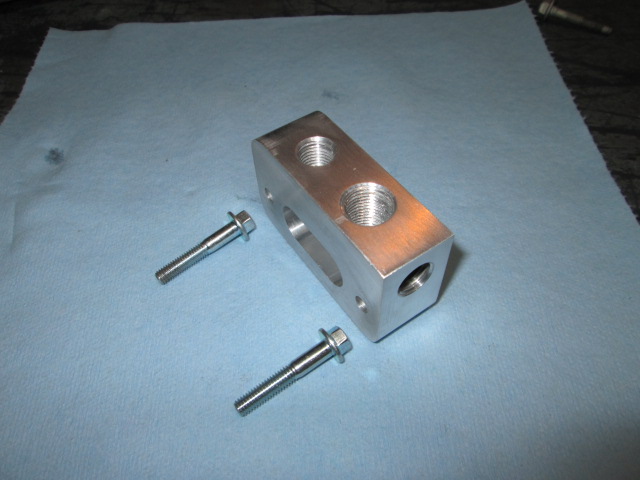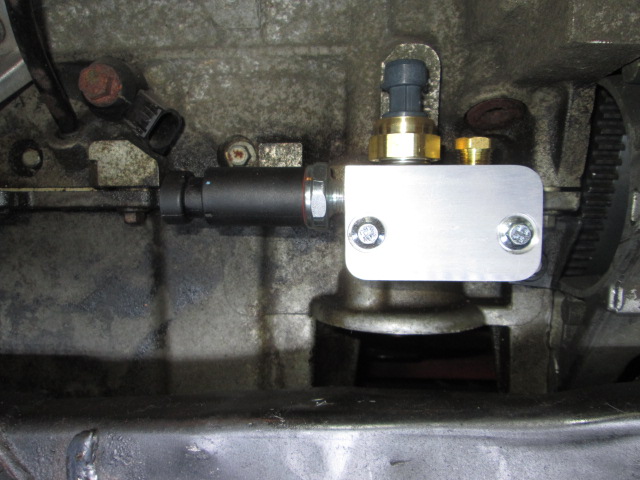 LS(x) Coolant Housing: Under Developement
Mounting a LS4 sideways in a Fiero doesn't leave much room for the accessory drive w/o cutting into the frame rail. This housing is being developed as a simpler method of reworking the accessory drive so everything fits w/o frame rail modification. Some of the key features being developed into this part:
Integrated thermostat & coolant fill to simplify install and reduce hose clutter in the engine bay
Inlet and outlet sealed to housing body by o-rings
Inlet from the bottom will keep that hose hidden from view – less hose clutter in engine bay
2 1/8″ from the face of the block – making it 1/2″ shallower than the LS4 harmonic balancer
Weighs less than 6 lbs with the housing, thermostat, inlet, outlet, and fill cap
Clears stock LS4 camshaft sensor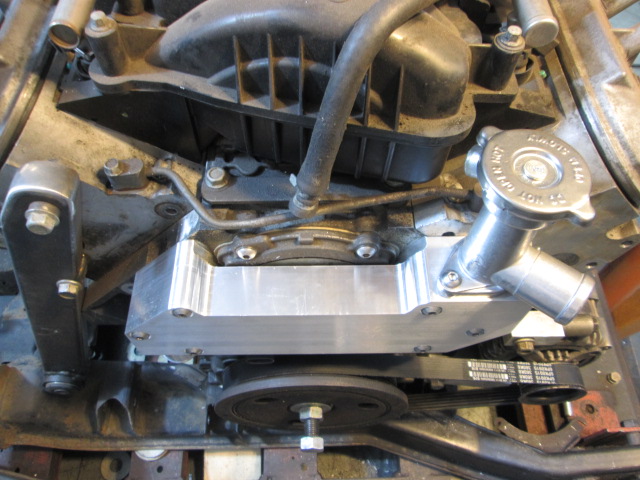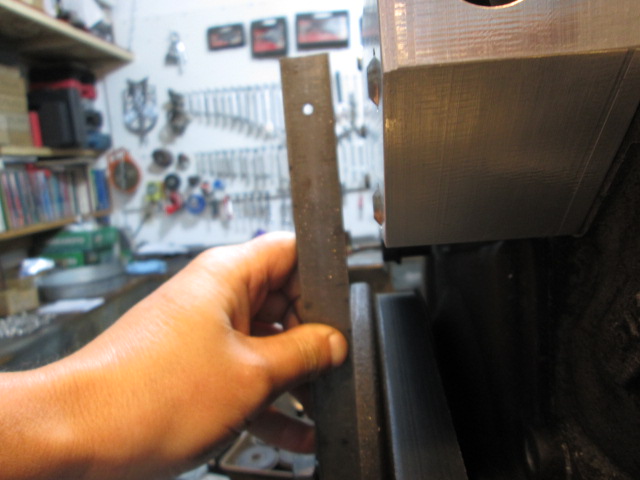 LS(x) Accessory Drive w/ Mechanical Water Pump: Under Development
Mounting a LS4 sideways in a Fiero doesn't leave much room for the accessory drive w/o cutting into the frame rail. This accessory drive setup is being developed to allow all accessories to be hidden from view and mounted on the front side of the engine while retaining a mechanical water pump.
Reduces visible accessories in engine bay
Retains a mechanical water pump
No modifications needed to the chassis frame rail